Eat and shop at Haverdals Camping
Convenience store
We have a small convenience store that provides fresh-baked bread every morning. We have both bake-off bread that we bake in-store, and we get freshly baked bread from Östras bakery during the peak season. We also stock dairy products like milk, butter and yoghurt, as well as other necessities such as ham, cheese, etc., for your sandwiches, and meat for the grill. Naturally, we also have sweets, coffee and ice cream, both SIA and GB. Want to read? We sell books, and children's toys, beach necessities and much more.
If your tent or caravan is missing a part or two, we stock a few spare parts for them as well. Welcome!
Open 08:00–22:00, 7 days a week during the peak season.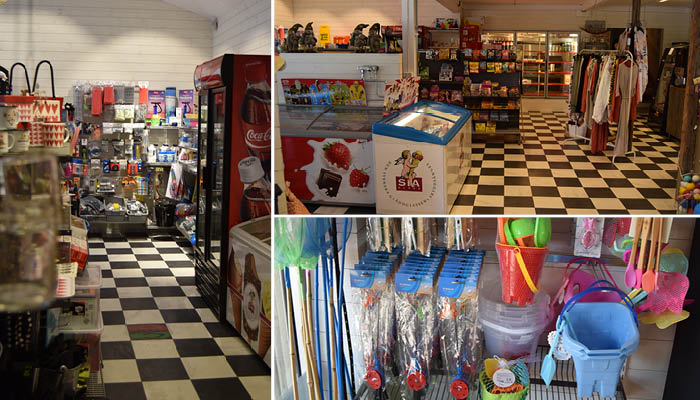 Ice cream parlour
With fruit and crêpes.
Our ice cream parlour sells ice cream by the scoop from SIA glass. You can choose your own number of scoops and flavours, or choose a dish from the menu. If you're a bit hungrier, we have crêpes. Of course we're open 7 days a week all summer.
We don't just sell ice cream, we also offer regular Swedish "fika", buns, cookies, etc. if you're not in the mood for ice cream. We also serve simpler dishes.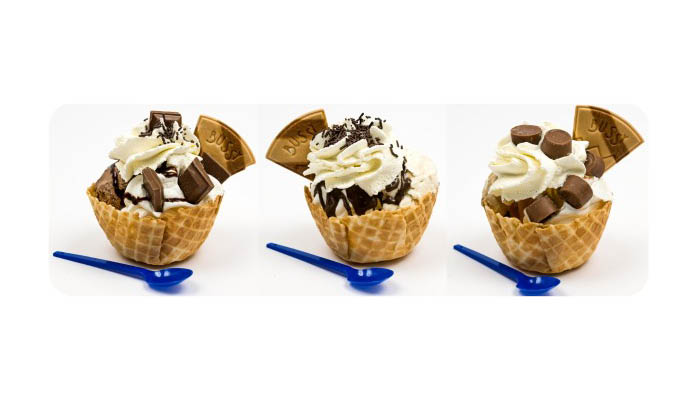 Under Takåsen gift shop
Upstairs from our reception area you will find our gift shop, with the same opening hours as the reception desk.
The shop sells novelty items, maritime-themed souvenirs, home decorations and clothing. As a florist, I like to inspire people, which you can see both in the gift shop Under Takåsen (which means "under the rafters") and all around the campground. //Anna-Lena
Hemköp
The grocery store Hemköp is located only 200 metres from the campground. The store was rebuilt in 2019 and given a new facade. They also seized the opportunity to introduce a salad bar that is very popular for lunch during the summer.
This store stocks everything you will need: meat, bread, dairy, frozen food, newspapers, tobacco, books as well as fruits and vegetables.
They even have a nice deli counter with a wide assortment of meats, hams, sausages and pre-cooked meals. They also host a post office and horse race gambling service.